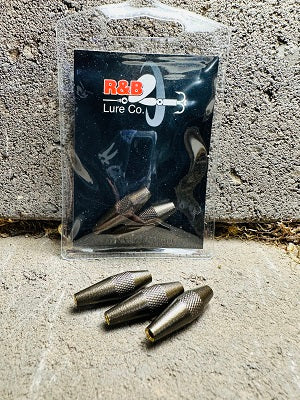 COPPER TEFLON R&B TORPEDO SPINNER BODIES
Copper Teflon is a satin to flat bronzed deep brown with a satin golden copper shimmer to it. Great for low water conditions and spooky fish.
Excellent for contrast against our White Matte silver French blades, polished brass French blades or polished silver French blades.
Currently sold in packs of 5, contact us for larger quantity pricing.
---