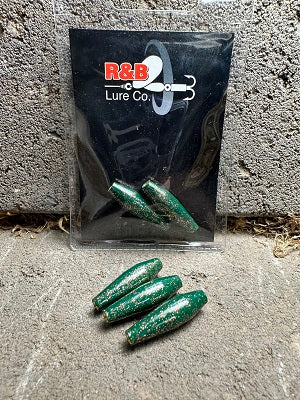 DIRTY GENERAL R&B TORPEDO SPINNER BODIES
Dirty General is a combination of Army Truck and Copper Flake.
Ideal for clear warm water conditions of Summer and early Fall.  It has quickly become popular for Summer Steelhead, early season Coho, Bass, Trout fisherman as well as Muskie and Pike. 
Sold in packs of 5.
---