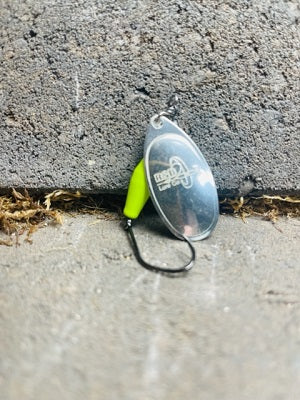 R&B Series 43's Silver on Flo Yellow
What many of our customers call the perfect small stream or low water spinner! 
This spinner shines when conditions are tough and is balanced to provide results when swinging through holes, swung in tail outs, or cast upriver into riffles or boulder gardens and retrieved back across current. This spinner can fish in some of the most extreme river conditions.
Simple design uses our #4 .032 French Blade on a #3 R&B Torpedo body. No bulky parts.
UV Enhanced
---