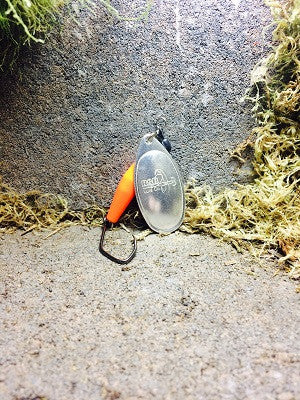 R&B Spinners Genuine Silver & Fluorescent Orange
Our premium spinners that have made us so famous over the last 23 years.
Great for Trout, Salmon, Steelhead and many other species of fish.
Choose from sizes #3 thru #5
No Nickel Base Plate for Maximum Flash!
Heavy Thump .032 French blades!
UV Enhanced
---